Why I Run
August 11, 2013
I run for my pride.
To represent the true, inner and growing
strength of those who anticipate the very moment
where they get to show the world what they're capable of.

I run for my family.
To represent the self-discipline
they have taught me to seek and preserve;
self discipline that will follow me through each step I take.

I run for my body.
To represent the functioning
of the human mind when it's in a mental state,
one of which strives to succeed.

I run for my country.
To represent the millions of people
who doubt themselves and hesitate to
be motivated. I run to show those people
that a difference can be made.

I run for the pressure.
To represent the many athletes who,
every day, face the pressure to be the best.
I run for those who learn not to give up
at what they do.

I run for the pain.
To represent those who are without
a fragile bone in their body. I run to
represent the use of endurance and
an aggressive attitude.

I run for the journey.
To represent the adventure that one is
able to find when they seek some courage.
I run to illustrate the unimaginable.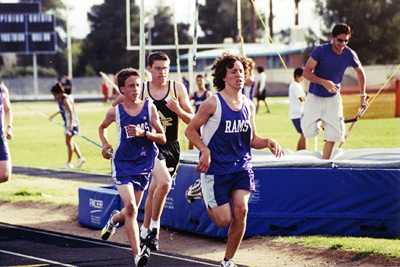 © Andy G., Phoenix, AZ