GOOD...BYE.....
September 19, 2013
Falling down, deep down
Into the mire of inconsequential illusions
Unable to revive myself
From these fatal delusions....

I was lost, completely lost
In the labyrinth of pain and ignorance
I could find no way out…..
It was driving me insane.

Hoping, fervently hoping
Someone would help me and my soul
Someone would bring me back to life
And fill up my heart's hole...

And then, God listened to me
And you arrived-my knight
You brought me back to life
And made my gloomy life bright.

You made me laugh
You made me happy
You wiped every tear of mine
And let me be me....

You guarded me
From life's every prick
And boldly stood against those
Who called me a freak.

We played together
We studied together
Holding each other's hands
We walked together in every weather.

You were there for me
In every situation
No matter where you were
You came to save me from the complication.

But now, far away
So far away from this mortal world
You are somewhere so far
Now who will save me from this society so cold??

Who will take me in his arms
Shielding me away from my fears
Who will sit beside me
And wipe away my tears??

You made me strong
You made me independent
Yet I'm totally broken
Because of our untimely separation..

This heart bleeds for you
Searching for you frantically
Knowing that we can never meet again,
I still look for you desperately.

Here you lie, in the lap of the brown earth
Away from every mortal worry,
Hit by a car
Which left you with a fatal scar...

Doctor said it is in vain,
His life is sinking
Now the only road he can choose
Is the heavenly path to the angels.

Now there you are
Up in the sky as a star
Watching this world,
And looking after me from afar.

I may never touch you again
I may never see your face
But you are deeply embedded in my heart
And I can't forget you in any case.

That smile, those eyes
Those hugs, those hi-fives
Never will those memories fade away
Never will your memory turn grey.

I hope you're fine out there
And living happily among the angels somewhere
Maybe when I come to you
We'll have a cup of hot chocolate to share.

But till then....
I'll never let you down
I'll never turn back
That lift of yours will not be in vain
I'll ensure that I'll always be leading the pack.

And when I succeed
And the world will be praising me,
I'll remember you ...
Who made me what I am.

Until our next meeting...
Good...bye....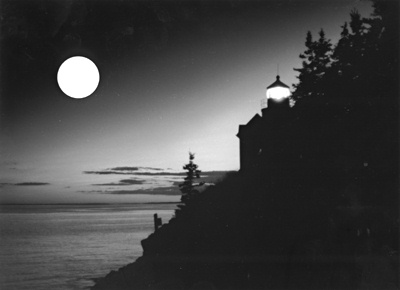 © Steve S., Marblehead, MA