HOLD ON TO YOURSELF
September 22, 2013
When you are knocked down
By the blows of the insensitive crowd,
Rise again, and fight back
And make yourself proud.

When you are abandoned
By your very near and dears
Never look back to those times
Move on and let go of your tears.

When your opinions are enshrouded
By the nonsensical ideas of your peers
Generate a smile on your face
And fight back against your fears.

No matter how beat up you are
No matter how much hurt you are
Never ever betray yourself
And then live staring at joy from afar.

Humans are like crabs
They often pull each other down
So first raise up yourself
And then go on to remove others' many a frown.

Always be a first-rate version of yourself
Than being a second-rate version of some other's
Create an identity of your own
And make the world your humble neighbours.

Never indulge in the global rat race
For it is a dangerous maze
Emerge out as a leader
and free people from this maddening craze.

You are you
Your thoughts are yours
Let the vivid outpourings of your heart
Tear apart the mirage and open all the doors...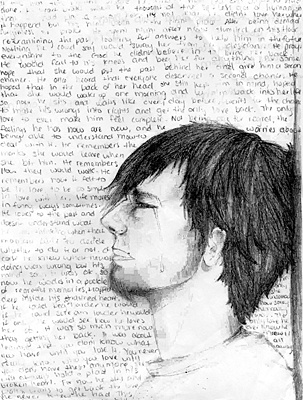 © Annie M., Columbiana, OH