A Sea of Confusion
September 29, 2013
Swimming in a sea of confusion
We are all lost and afraid
The future remains unclear
While every day is a struggle.

Gasping for air before drowning
We rush through the motions.
The main goal is survival,
While we get through the day.

Kicking, flailing and pushing,
We make it through, somehow.
The night is ours to hold
While we dream of greatness.

Breathing, kicking, breathing
We move forward.
The past is over, a new day
While we strive for contentment.

Swimming in a sea of confusion
We realize what matters .
The goals we create are most vital.
While we all take different lanes,

We swim together.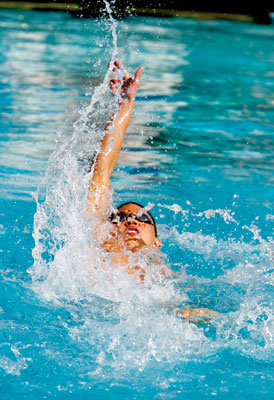 © Wenting C., Fremont, CA