After Electricity
September 28, 2013
Here I stand before you
a thirteen year old girl with
no place to be but
slamming.

Here I stand before you,
Here I stand,
and yet I have been thrown down so many times
I just kept on getting back up.

But this isnt a poem
about how
society has affected me
this is poem about travel.

Travel through space
Travel through time,
travel down alley ways,
to the bus stop,
to the bakery to get some pain
pan
bread-french

Travel through tunnels
on planes
Light travels at 300,000 kilometers per a second
no matter how hard we try we will never break that speed
but if thats true
then why does it seem like
whenever I walk down the street
there are millions of peices of information flying around me
going straight through me
and the cars are speeding right past me,

cell phones
telephones
microphones
telephone wires
wires
wires
technology wires
technology
power plants
light
speed
power plants
fossil fuels give us power
power to make our electricity
no but that makes exhaust
exhaust makes people unhappy
we can't have fossil fuels anymore
so we create our cleaner forms of energy
but their not efficient enough
a government put under pressure
to supply for a country that produces without thinking.
how can a government ever please
when its citizens dont do anything to help?


This is not a poem about pollution.
This is a poem about supply and demand
Demand
demand
we dont have high enough wages
lets demand wages
lets create groups
lets protest
lets not see the whole picture
lets run this company bankcrupt
oh well now we dont have jobs
lets demand jobs.
demand
demand
demand
demand
we need electricity
we need phones
we need smart phone we need iphones
we dont need to see someone to talk
I can just text you
who needs real friends when i have 5000 friends on facebook
my life is online
I keep all of my documents online
I need electricity to live
i need email
I need ebooks
I need
I need
I need
POWER OUTAGE

How will this world function
when the supply of electricity
is overwhelmed by the demand
and things
become
un
plugged

real people
real words
pens
paper
this things will still exist in a world
after electricity.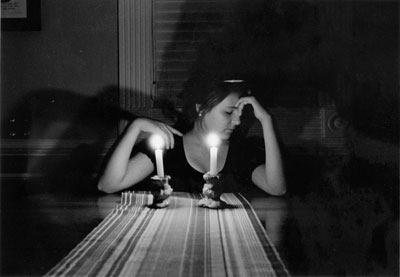 © Eleanor K., Bethesda, MD