A Last Love Story
October 7, 2013
You hear music.
A soft melody, a lullaby.
You hear laughter.
A happy, joyous sound.
You hear a crash.
A sudden, frightening sound.
You hear screaming.
A panicked, surprised screech.
You hear gunfire.
A bloody, horrifying moment.
You hear silence.
A final, eerie feeling.

You see blur.
A teary, foggy vision.
You see red.
Bloody evidence.
You see concrete.
A close, final glance.
You see him.
His still, blank eyes.
You see her.
A killer, gun in hand.
You see black.
A sight of the end.

You feel moisture.
A warm, thick puddle.
You feel pain.
A hole in your lower chest.
You feel sorrow.
A loss of love and hope for him.
You feel betrayal.
A loss of trust in her.
You feel tired.
A slipping, releasing act.
You feel nothing.
A last surrender.

With those last moments,
You hear music.
You see laughter.
You feel happy.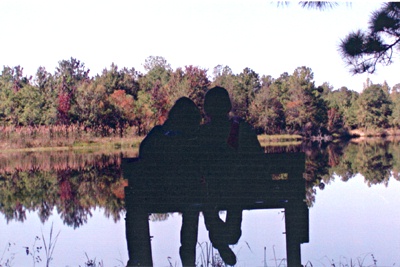 © Heather J., Slidell, LA