puppet on a string
MAG
October 2, 2013
Beautiful dresses, eyes too bright;
a girl sells her body to the night.

Dark make-up, hungry wishes;
long nights filled with smoky kisses.

Men too lonely, sheets too bloody;
still she'll walk the streets for money.

Burning hurt and heated rush;
life destroys her sanguine blush.

Aching for love, relying on lust;
betrayed by men she can't help but trust.

Broken eyes, dirty lace;
one blow could kill that fragile face.

Days filled with lasting sorrow;
nothing but pain in her tomorrow.

And when she tries so hard to feel;
she can't earn back what they steal.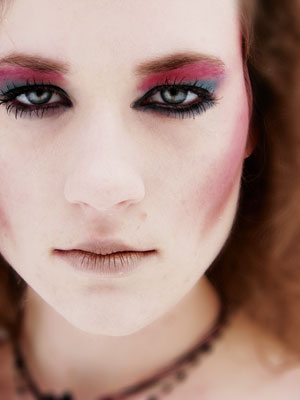 © Elizabeth H., San Bernardino, CA