if i die young
MAG
October 11, 2013
if i die young
tell 'em it was because i didn't eat my greens
never fed the hungry, didn't follow any dreams.

say it was for the revolution –
which one, it doesn't matter. i fought them all,
mindlessly, like it was routine
soaked with the blood of institutions my hands were clean
like by killing the censors i became less obscene

it was the one percent, not i, the majority dissident.
the agent orange, not my prescription meds
the cia, the fbi, the fed.
promises. polls. my nervous disposition.
i am more than just a number: i am a name
entered on a forgotten petition,
next to the spambots and single initials
etched into the memorial of a broken system.

i was slain by expansionism, isolationists, democratization,
and cultures, in the flavors of rape and appropriation.

don't say my suicide was a label
that humans are not dog food or soup cans, but people.
spread my ashes on next week's trend instead:
on the konyas, the s*** walks, #oppressive regime,
the tsunami alerts, the many starts of world war three,
my disorders, public schooling, the patriarchy.

my life was a lie. i didn't even have time to save myself,
much less to pretend to care for somebody else.
but since i won't burn out – if i fade away
don't let 'em hear, taste or see
that i was not crushed by any god or government
besides inadequate me.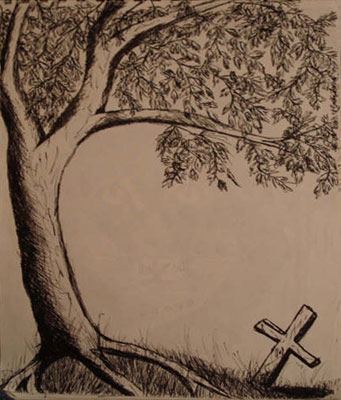 © Courtney K., Bethel Park, PA