Do You?
October 20, 2013
Do you love as you say?
Do you romance as you will?
Is the love you claim
To have
As powerful as I
Want to believe?
Is the romance
In your eyes
As claiming
As your words
And actions
To my heart?
Is your heart
Beating as fast
As mine
When we say the words
"I love you."?
Do you see stars
When you look
At me
The way
I see them
When you have me
Enraptured by
Your smile?
Have you taken to
Listening
To slow songs
And imagining
Dancing
Under the stars
Like I have?
Do you think of me
As often as I
Think
Ponder
Dream
And Wish
Of you?
How much
Do you mean it
When you tell me
That you
Love me?
Because when I say
"I love you."
I mean it
With all my heart
And soul
And mind
And strength.
When I think of
Romance
You automatically
Come to
My mind
And you never leave it
But that's
How I prefer it.
And when we say
"I love you."
My heart races
So fast
That sometimes I think
That it might just
Explode
In an overload
Of love
And joy.
When I look at you
My eyes fill with stars
And a blush
Creeps onto my cheeks
Without me calling it
But I'm not complaining.
When I listen to a
Slow song
I imagine dancing
All night
With you
And I can't help
But smile
Because you have
This enchanting effect
On me.
When I think of you
I think
For hours
And days
Because you
Never leave my thoughts.
And when I say
"I love you."
I mean that
"I will love you
Until the end of time
And beyond
Because I am yours
And you are mine
And I have never
Loved someone
As much as I love you
And I will never stop loving you
Because you are the most
Amazing
And beautiful
Person that I have met."
So when I say
"I love you."
I hope that you believe me
Because it's truer
Than the air we breathe
And the world
We live in.
I love you.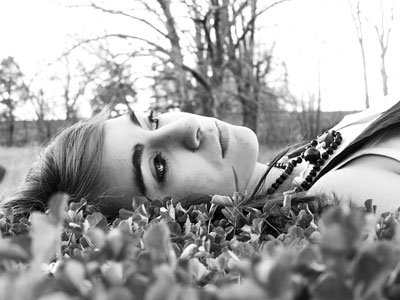 © Jasmine R., Bourbon, MI