Nightmare's Reality
October 22, 2013
I tremble
Under the cloak of darkness,
Like shuttering branches in a storm,
Twisted
Inside midnight's ideas;
Thrashing
Within the universe
Of my own creation
Of worries
And of fears.

Don't attempt
To shake me awake,
For there are far crueler things
Occurring in our world.
Thoughts disguised as nightmares
Arise
And the illusory monsters
Of your mind
Bare
Their viscous teeth,
Shrouded in shadow--
Oh, have you forgotten
That not everything is a dream?

Slowly, slowly
I've began to drift back to you
Like the tides drift back to shore;
Slowly, steadily
I've learned more than I ever could
While the dreams continue to crave more
Attention.

Yet Hate will forever stretch his claws,
And the men shall sheath their swords.
In here, your soothing whispers
Are far away,
So faint
They are ignored.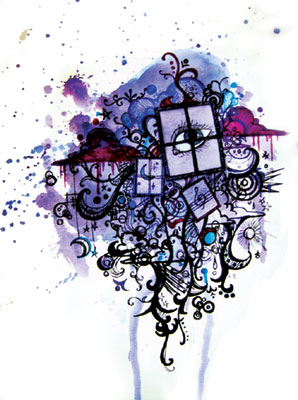 © Savannah R., Stoneville, TX