Slipping
October 28, 2013
Drip drop,
The clock as stopped
But the rain
Keeps falling
Down.
The clouds are crying;
Theyre more than trying
To make your smile
Frown.

Drip drop,
The clouds up top
Are heavy with
Your tears.
The sun ceased shining
And you're not denying
The mistakes you've made
In past years.

Drip drop,
You've had enough
But I'll be with you
Through it all.
You've tripped in the dark,
Awaited a spark,
But I won't let you
Fall.

Drip drop,
Let the last one
Plop
Upon your lap;
The clouds dissolve
With your new resolve
And the storm you've hid
Has passed.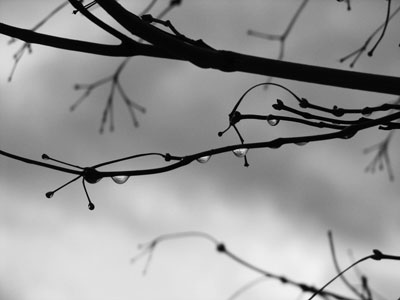 © Carly M., Hopedale, MA