Black Pervades (Everything)
November 15, 2013
Yesterday, the moon dripped through my eyes,
instead of her saltwater crocodile tears,
laced with silver heartfelt lies.

They shoved him in a silver little box,
and strangers cut open his heart, his lungs
before his eyes got used to the dark and before
his body got used to being sad and less angry

when they cut him open, will he see? will he cry?

Today, my blood is ice, hardening to my core,
instead of the box that is her heart,
empty and insipid

they want me to say that it doesn't bother me
or they want me to show something other than
a blank
face
but i don't
i can't
i --

tomorrow they want me to stand in front
of his terrified, corrupted body, full of
nothing but bitter, dour sobs

they will make me bleed the moon through my eyes
over this thing that can't have happened,
then they will bury him in his best clothes
under six feet of dirt and flowers
and amalgamated, grieving air.

Later, it will rain real tears
and a rainbow will kill it all
showing that everything
will continue
will be okay
will be where it is supposed
to be

our souls are on fire,
but all we're crying are these different tears.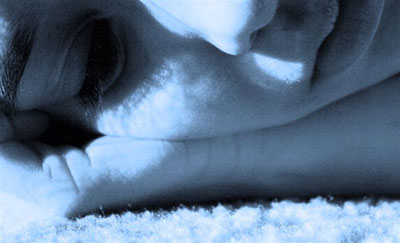 © Paula B., Katy, TX