Oddities
December 3, 2013
In my childhood, I revered
The kind of girl
Who collected tea cups.
Awkward and fragile-hipped,
She lived in stories.
Every word she spoke sounded like
Part of some broken melody
That I wished I knew.

She was an oddity of humanity,
All reedy arms and legs,
Covered in mothballed shawls
And jewelry fashioned from flea market
Treasures.
But I thought that was strangely
Beautiful.

In my adolescence, I fell in love with
The kind of boy
With rusty freckles.
Unconventional and un-beautiful.
He had bone-white skin
And odd drawings tucked into
Moleskin sketchbooks.

He was an of humanity,
All blue denim eyes
And a gypsy soul too big for his reedy body.
And he carried blue and black bruises
Painted across his ribs.
But I thought that was tragically
Beautiful.

Now, I am growing
Into my own soul.
Words flower out of my heart.
Everyday, I am bleeding
Ink swirls and pieces of poetry
And tie-dyed visions.
I am an oddity of humanity.

Every night,
I dream of burning chariots and melting wings –
Tragic stories tangle into the axons of my unconscious mind…
Maybe it's foreshadowing.
Maybe it's the invisible ink
I write with
When I sleepwalk.

If you are scared,
Take me to the land where memories fall apart
And we could become weightless.
We could pretend we
Never grew up.
I can become a 21st century Peter Pan.
And you can fall in love
With a savage beauty.
We can be oddities.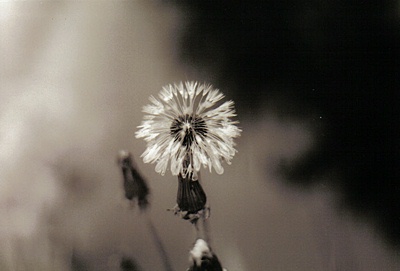 © Sarah S., Poland Spring, ME