Memory Street
December 18, 2013
His feet sink
Into Memory Street,
Trapping him in mounds of quicksand.
Pavement refuses to release its bonds,
So the past is where he stands.
People stroll by without a second glance,
Heads bowed with pity;
For no one can help
The one
Chained
To his mind.

Let his life flicker across his eyes:
Her flowing long hair twists in the wind,
Her heart filled laughs overwhelm one with joy.
Then the hopelessness of being lost crashes down,
But she told him it's merely a feeling of finding something unintended.
Countless nights spent huddled alone in the dark,
The moon mocking him through the curtains,
Afraid to leave the house because outside
Is dangerous.

And the gravel only thickens,
Yet cars drive away without hesitation.
The buildings only rot around him,
Yet still he stays.

For once detained,
No one can ever escape
The enticing lane
Of Memory Street.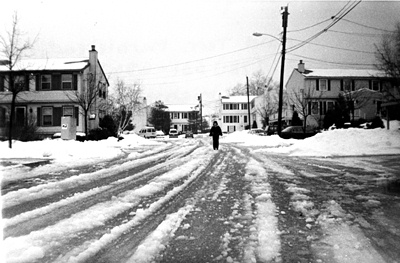 © Krystie K., Marblehead, MA