Almost, Not Quite
December 20, 2013
Almost, Not Quite
Almost borders upon obliviation and casualty
but exuberance whisks
it away with a haughty smirk.
Almost ready to sing you a symphony and glide
upon the triumph in the sea of voices
but not willing to go that far in the constantly
changing shadows of glassy gray.
Almost on the fringes of reaching your mind
And skimming the thoughts that scatter like
damselflies in the summer, humid breeze.
Almost ready to take the fall, dive, drown
but breathlessness pounds on the
gold hinges in the simplest form.
Almost eager, or hungry, to light
the tips of my fingers fluorescent
but realizing the fairy wing was beside
my stone, bronze arm all along.
Almost inebriated with rivulets of
damp hope sunken in my eyes
but her petite dress beckons.
Almost slipping away from her
money sullen voice that drips like honey
off an old jam jar in the midst of dawn
but realizing that my mind would
never again roam like that of God's.
Almost, almost, almost
but not quite.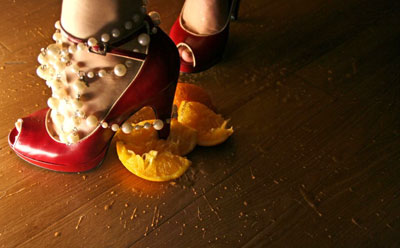 © Amber L., Carpinteria, CA