The Rose Garden
December 20, 2013
When people find out that I'm bipolar,
They always say that they're sorry.
Pity drips off their words like rain rolling off waxy leaves.
I have not deserved pity in years.
Not since the day I first pressed a curling iron into my wrist.
Four-hundred-fifty degrees blazed through my skin like an unforgiving sun,
X-Acto knives to chop down Amaryllis,
Scissors to slice sunflowers.
My body was a snow-white garden,
And all that grew were bright red roses.
I have not deserved pity since the day I passed out on my bathroom floor.
Drowning under a sea of scarlet stems,
Swimming in my own suffering.
When I woke up, I couldn't stand.
My limbs trembling like little leaves.
I have not deserved pity since the day I defined strength by the number of fresh blossoms that flowered each day.
With only thirty new roses, I was weak.
The day I planted one-hundred-eighty-three seeds that sprouted into a field of wild flowerbeds,
The day my legs became a landscape of unrecognizable crimson pulp,
That was the day that I bloomed.
I have not truly deserved pity since the day I was ripped from the ground and sown into a hospital.
The day I saw what my body truly was.
Violent tic-tac-toe boards ravaging my thighs,
Wet etch-a-sketch lines ripped through my ribs,
Bleeding train tracks raking across my stomach,
The whisper of life on my lips.
I have never deserved pity.
Every scar is a reminder,
Of how much I have grown.
I am a garden of blue hydrangea veins, of tan daffodil skin, of pink orchid lips, of white lily teeth.
But I will never be a rose garden again.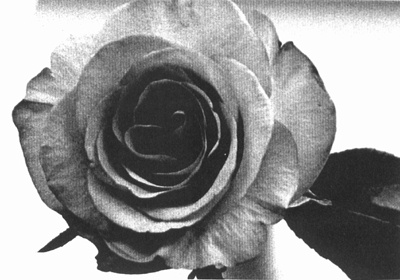 © Liza C., Seattle, WA