The High Price of Low Expectations
December 26, 2013
People always say that teenagers think they know everything
But I'm 17 and I've never felt so stupid in all my years of living
In something like 18 months I'm expected to go off to college
And I love to learn, so that's not really the real problem
The problem exists where the expectation lives
And the obligation to succeed and if you don't then you're worthless
Because who decided what defines success?
And why does that dictate how I should live?
I want to be wealthy because I'm human and I'm greedy
But a plane ticket to Thailand is worth more than just money
Some things you can't afford and that's just how it is
But some things you can't afford to not experience
And my parents always told me the college in my town is mental starvation
But now they want me to go there because it's cheap education?
Two things I struggle with are perfectionism and pride
Don't let your preconceived views leave you blind
And never let people tell you who or what you are
Whether you're their worldly focus or a blip in their radar
Every hour that passes feels more like a second
And I fear more with each moment the future that beckons
Because soon I have to decide what my eternity will hold
I'm too damn young to feel so old.
Something like a month or two in the past
I had this kind of weird epiphany and
I realized that in less than two years life as I know it will end
And it's up to me to decide the new one that will begin.
And goddamn I'm scared.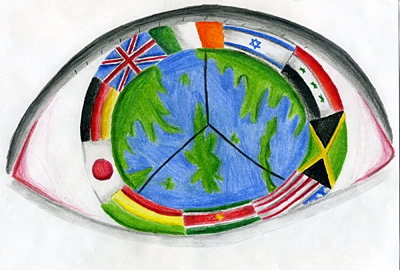 © Kelly L., Brooklyn , NY