A Love Poem For the Sea
January 3, 2014
I hope I never forget the smell of the sea.
If I do it stinks like fish…But I love it.
And I hope I'll never forget the taste of that one drop that landed on my lower lip.
Salty. It was as if the sea had kissed me in that moment.
I think she was fond of me.
I mean, she did reach out and lap at my feet.
A wave stretched out just where I stood with my back turned and nowhere else did the waters stretch quite so far.
Then again I'm told she flirts with everyone…
I guess like many sailors before me, my heart belongs to the sea.
Even though back home I'm land locked.
Perhaps we could start a long distance relationship?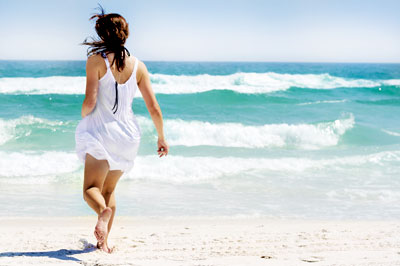 © Rebecca B., Marietta, GA