Worth
January 12, 2014
What is the value
Of a human life?
One's survival instinct is overwhelming,
But not completely necessary.
People slaughter one another
Every
Single
Day,
And we mourn.

But one can't help but wonder:
Is it worth it?
Is our existence
Worth the constant destruction we create?
Our life lies
Solely on pride,
And like the Prodigal Son,
We will eventually stumble back
To our Father.
But—

If redemption awaits,
Why are we still here?
If freedom slithers in death,
Why am I still here?
I may think about my passing once in a while,
Pondering the result of leaving in darkness;
How I crave a simple escape.
Truly, they don't know me,
So they could only mourn
For someone they only imagined was there.

But what is the value
Of a human life?
Of our life?

That is the question
I face
When I write.
We shatter,
We mend,
We get back up again…

I'm still here,
Sitting patiently at this desk,
Waiting for a purpose;
You're still there,
Reading a writer's thoughts for pleasure,
Hoping to receive something in the process.

All I know is that
She came back today,
Leaving me warm again with the feeling
Of fulfilling hope.
He found me yesterday,
Holding me gently
In the thick moonlight.
They'll recognize me tomorrow,
Awaiting my return
Within the blindness of future.

And I've found
It's feelings like these,
(Like those,
Like more to come),
That lift you from your feet,
And make you realize
Why you're here,
What you're genuinely worth…

And I guess that's all that matters
In the end.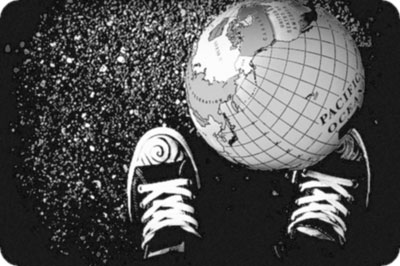 © Kailey E., Crownsville, MD