Deception
January 15, 2014
The hands of the clock
Continue to spin,
Yet I remain where I am.
Thoughts jumble and whirl
In a tumult of wonders,
But the eyes of my mind are tightly shut.
Words lie on the floor
And lie to my ears,
So I bury my head in my hands.
The tile glistens as if I know it's been crying;
Puddles of unwashed fears dribble forward
As black, jagged words writhe in dishonesty.
Insanity,
I think to myself.
It's insanity that's led me to imagine a place like this,
A person like you.

So I shove my hands in my pockets
And step back into reality
Where people lie instead of mere words,
And I cry instead of the tile.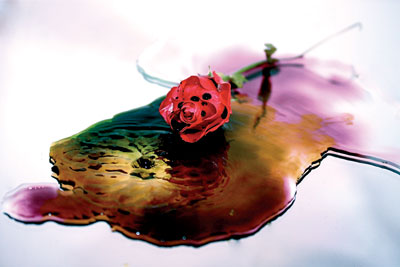 © Garrett M., Port Angeles, WA