MY LOVE IS NOT FOR SALE
January 24, 2014
What what what
What were you trying to do??
Stealing away my heart
And piercing in it a dart....

When when when
When did it start going awry
And the sincerity turned flowery??

Why why why
Why did you squeeze my soul dry??

How how how
How could you do so
How could you turn my love into a fiasco??

Where where where
Where will i go now?
Where will i look for the light
When you have squeezed out all my might....

But but but
Did you think i'll give in to defeat?
Did you think i'll melt in hatred's heat?

Dont dont dont
Dont you think that, i wont...

Move move move
I'll move on before you realize
I'll proceed in life right before your eyes...

No no no
I wont come back to you
To be used again
And thrown away with my love slain...

Go go go
Go look for another dame
Who is blind enough to not discover the truth beyond your fame....

Day day one day
One day you'll regret destroying the life of your prey...

Feel feel feel
When you feel the pain, you'll know,
You always reap what you sow...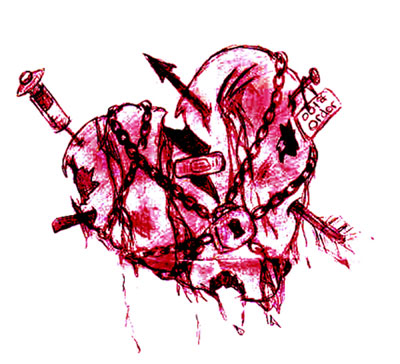 © Asia B., Hudson, MA