College
January 13, 2014
I watched the girl swinging,
her auburn hair shimmering in the sun
hand crafted paper curls drifting
down to her ribs.
Just like your hair.
You were a sandwich girl,
but only jelly,
no peanut butter
because you were "all sweet."

I used to watch you dig your sandals into the
grainy ground after a hard rain,
watch you kick and lean back,
rocking the swing.
Who knew I would miss arguments across
the dining room table,
or the plugs of your hair clogging the drains,
who knew I would miss empty jars
of jelly, and muddy prints of size eight and a half
feet
tracked around the house
after a fresh rainstorm.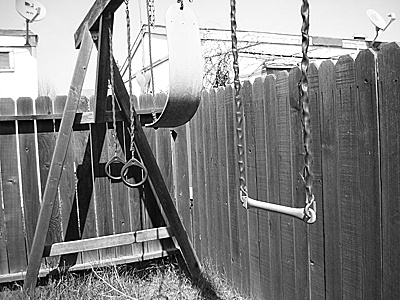 © Brittan S., Chino, CA