My Raven
February 3, 2014
I was walking
While I was walking,
I crossed paths with a Raven.

The Raven spoke
He told me,
"You will not keep walking."

I disobeyed
And continued on
Against the orders of the Raven

I wondered,
"Was it worth it?"
But I kept on walking

The trees stayed
But I did not
I disobeyed

The path ended,
So I was a trailblazer
Making my own way

The Raven spoke again,
"You will not succeed!"
Anger filled his voice

Fear crept in,
"Will I fail?"
My thoughts attacked

I fought
I made my own path
Occasionally merging with others

I believed
Solipsism, not preferential
Solitude was not my strong suit

I found
Perseverance rewarded me
The discovery of paradise
I was walking, and the Raven spoke.
I disobeyed, and I wondered,
the trees stayed and my path ended.
The Raven spoke again, and fear crept in.
But I fought, I believed and I found Paradise.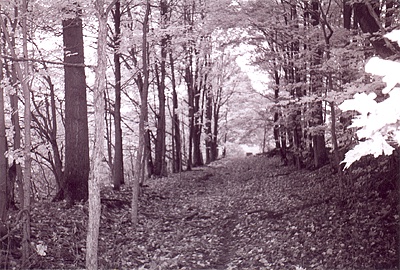 © Casey P., Howard, OH