A Wasted Sacrifice
February 5, 2014
Swamped by fear and chased by darkness
The peddler drove the blade right in.
Blood oozed and the piglet squealed
It's calf sliced open and slashed quite deep.

The ghoul hovered over the spot
And stared darkly at the squirming animal.
The man lay there shivering and praying
He held out the sacrifice in his bloody hands...

The child of the dark licked his lips savouring the scent
It slowly advanced forward without making a sound.
The wind howled as the ghoul grabbed the limp piglet
He then threw it aside and devoured the peddler instead.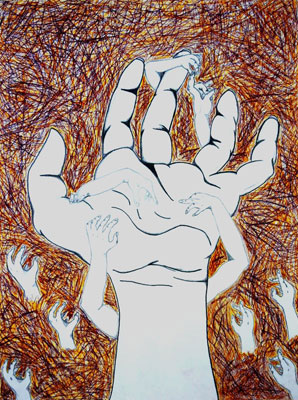 © Ariana R., New Orleans, LA