Alone
February 6, 2014
I lay back to watch the stars glimmer in the open sky.
The wind caresses me as I cried.
The grass tickled my tears as they smeared mascara down my face,
I thought to myself;
"What a beautiful place."
The moon smiled down at my saddened self,
I soon thought I'd had enough,
that I would let God call the bluff.
But as I clenched my fists,
I remembered all of my bitter temporary bliss.
Alone I lay upon the ground,
absorbing every peaceful sound.
From the crickets in the garden to the whispers in the clouds.
I let my walls fall, and my weakness drown.
For the first time in years, I forgot about my fears.
I had drenched myself in heartache before,
but now my mind is an open door.
Now my aura is something to adore.
I've thought long and hard about my mistakes,
and about the time that healing takes.
My hands silently find my chest,
and find the beating thing not torn yet.
I think it odd, but I smile, and enjoy the happiness I have for a while.
I know it will not last,
I know this feeling will fade fast,
faster than my sadness has.
But in the moment I observe the night,
I feel my body reject the fright,
and allow my spirit to soar in flight.
Alone, I rest my heavy head on a bed of flowers,
and count my flaws for hours upon hours.
My fingers search for the scars on my skin.
One found,
two,
three, again.
I shake my head, and throw away my dread.
I stand, shaking the dry earth from my clothing.
My forgetting heart now again loathing.
Then, from the corner of my eye,
I saw a shooting star illuminate the night sky.
Closing my dreary eyes, I make a wish.
Alone I stood, with my eyes still closed.
The mystery of my wish still held unknown.
The world around my limp body vibrated with life,
truth sunk its teeth into me like the blade of a knife.
Alone, I no longer stood.
I replaced my sadness, with something good.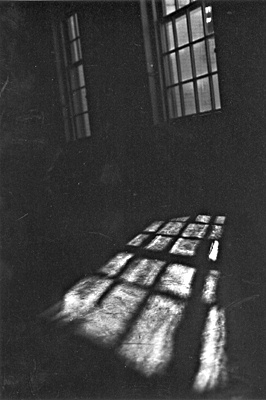 © Mary A., Fullerton, CA