Pretending To Shine
February 20, 2014
You'd bite the skin of your lips,
Bring a knife to your wrist,
Just to compare the pain
Of a shattered heart
And tortured mind.
You say your heart is like a stallion;
They love it more when it's broken.
You'd wish for more dreams and less life,
More thoughts and less heart,
And pray that God won't leave you behind.

Oh, it's so easy to feign happiness.
Easy to slap a smile on your lips and say you mean it,
Easy to pretend you've successfully paddled across the ocean of
Insults,
Names,
And stares;
Easy to ignore the rage inside your soul,
Easy to jump off a precipice and call it freedom
Instead of suicide.

But you didn't notice me standing there, did you?
My arms trying their best to hold you upright.
The darkness has made you blind
To the light,
And I'll be here
To trample your fears
And reopen
Your eyes.

Why?
Because I know it's easy to feign happiness
When you're enveloped in the dark.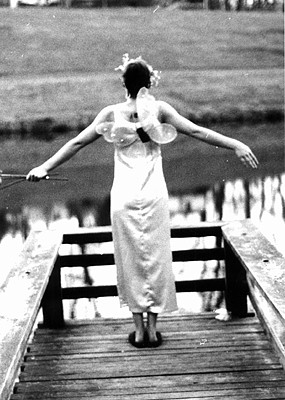 © Jennifer T., Cincinatti, OH