The Mosaic
February 26, 2014
The vase, no longer on the shelf on which it used to sit
Once painted, brightly colored with the times they spent together
Their vivid, radiant smiles impressed on the porcelain

Now lay in shatters on the frigid floor.

Gingerly she knelt, summoning the memories painted on it:
The blue for tears they shared
Yellow for the endless laughter
Red for the anger that never escaped them
And black, for the years spent in severance.
Remembering it all she pieced the tiles onto a frame
To make not a vase
But a mosaic.

The art replaced the vase that once perched on the shelf before,
And, searching for her separated daughter,
She rushed outside the door
Into the winter sun that slowly thawed the icy air.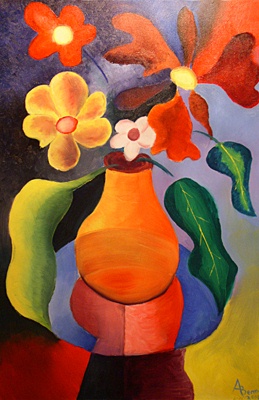 © Alexander B, Highland Park, IL