It's Me
March 1, 2014
I love the way songs can last longer than necessary,
The way bridges seem to connect more than land,
The way the sun peeks between branches at noon,
The way the sky can be filled with stratus clouds and I can envision them as mountains,
The way your lips part when you're about to say something but think better of it,
The way ancient book paper crinkles even at the gentlest page turn,
The way hot chocolate tastes the best with whipped cream piled on top,
The way music sounds when you blast it full volume and its vibrations can be felt beneath your feet,
The way you tap your pencil against the desk when you're deep in thought,
The way I never know how to respond to your compliments,
The way silence can envelope the best of us,
The way the world seems to zoom by when you look out the window,
And the way her hair is streaked with various colors and I can never be sure what she'll look like
Tomorrow.

I hate the way you shut yourself out,
The way she forgets to lock the door at night,
The way they blame me for the little things,
The way she cries and I have to comfort her while they scream,
The way words are blocked by emotion in my head,
The way you're thousands and thousands of miles away,
The way the world is out of my reach,
The way they stomp out all traces of my dreams without a second thought,
The way I can never express what I'm thinking except in writing,
The way they judge my flaws as if I don't see them,
The way I know you think of me as inferior,
The way I'm blind to my future and can only guess what might come
Tomorrow,
And can never change what happened in
Yesterday.

But I don't know.

Maybe that's just me.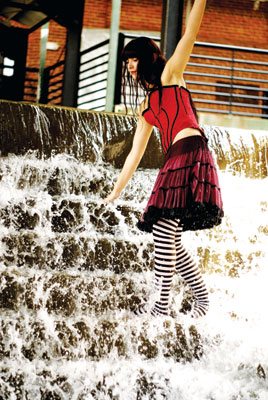 © Daniel H., Durham, NC