How Are Your Hands?
March 2, 2014
The hands of those grieving
Are calloused and sore
Big and cold
Tired and Worn
Has their mind and body
Forgiven their sorrow
Or are the stuck in the tiresome past
So they can't move to tomorrow?

The hands of those waiting
Are soft and skinny
Light and waiting
Very accepting
Their arms are weak
For they have not received
So they lift up
Their soft weary hands
Waiting for a miracle
For God to answer prayers
But never thinking of James 2:14
Faith without works is dead
Not thinking to pray
Then carry-on

The hands of those loved
Are hardened
From holding so many hands
Ruffling many heads
Baking many cakes
Being loved takes a toll
But they have the benefit of this:
Bright Hearts
Strong Minds
Good Attitudes

So how are your hands ?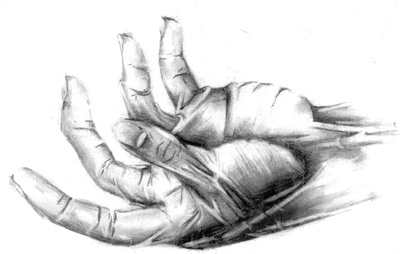 © Yisrawayl G., Philadelphia, PA