Empty
March 7, 2014
Your laugh keeps me awake at night.
Your smile disrupts my dreams.
Your words replay through my mind,
Like a song frozen on repeat.

A sky of white plaster blankets me.
The bed sinks through the floor,
Becoming my grave.

A cracked window lets in the warm breeze.
It glides over my skin.
Still, I shudder.

My eyes glisten.
A drop of longing rolls out of my soul.
I try to shove it back,
Pretend I am fine on my own.

My hand lies limp to the side,
I twirl my fingers in the empty air.
I want to scream,
But I don't have the energy.

I fall back into my sky.
Your eyes twinkle like a million stars in my wake.
But they do not see me.

I pray for the sun,
To take away the pain.
She denies me,
Tells me to wait.

My brain scratches itself,
Claws at the uncertainty.
Tormented by memories.
Some lived, some imagined.

My face is a portrait.
The tears paint the pain.

I am left fading into the sky.

And it is killing me.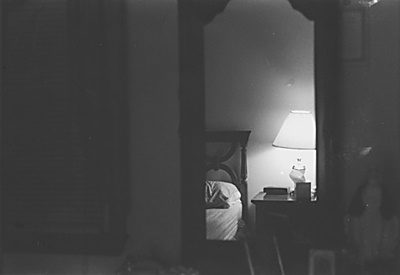 © Photo by Stefanie G., Norwalk, CT