Bon Iver and We're Here
March 13, 2014
Some families are really messy
and some people are drug addicts or
alcoholics and
sometimes children have to be
adults.
People get sick, they die,
and sometimes it
feels like everyone you love is either
gon or
falling apart at the seams.
But then your aunt will laugh and spit chicken on
her brother
(by accident of course)
or your cousin gets out of jail
or your father finally goes
to an AA meeting
and you realize that humans
are just messy
(and Matt isn't coming back
from Afghanistan (even if he
did, he would take his pain out on
his son's face))
and they are designed to hurt
and laugh and grow and recede
and leave and love
and it's impossible to be all of these.
Humans.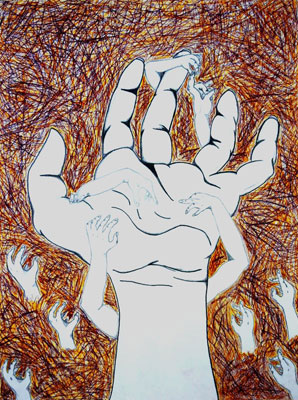 © Ariana R., New Orleans, LA