Leaves
March 13, 2014
A leaf, green tinged with baby-red
Unfurls on its stalk.
And smooth, glossy hair, and a curly head
Bend over it and talk
of things as only eight-year-olds can
And swear they'll always be friends.
They leave the tree, walk holding hands,
to where the strange path bends.

A leaf, full blown, in summertime,
waves on the tree that shades
the two working sums in the grass,
both trying to make the grade.
One looks up and then both smile –
busy at eighteen,
but time enough to talk of life
and love and all things in between.

They sit once more, both holding hands,
As they did so long ago,
And still they try to talk of plans
Avoid seeing the white clad men, the tiled floor
And the glossy head that now is white,
and needles in her wrinkled hand.
She sighs, smiles at Curly-head – "goodnight".
Outside a grey leaf flutters down to the sand.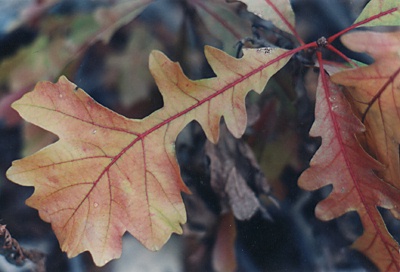 © Allison S., Eau Claire, WI