Nobody Lives There Anymore
March 17, 2014
He was ordinary,
a man that many would overlook
Until the tragedy occurred,
and his word shook.

His family was killed,
and everyone called to give their wishes.
Nobody expected him to leave,
pack up the old photos and Nana's dishes.

He put his foot to the gas
Away from the memories, he goes
A man, shaking with grief?
One who secretly avoids Death Row.

He bought a new house,
one shiny and white,
and resided in comfort
until the day faded and came the night.

Darkness becomes him
and the suffering came
because he slaughtered his family
and shakes in the shame.

Ignored, he was.
Just wanted to escape their laughter,
so in that big house,
he hangs from the rafters.

Nobody lives there anymore.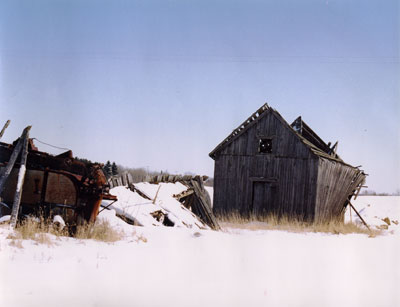 © Grace K., Boon, MI