thirteen years, fallen between Cracks
March 30, 2014
the bus reeked of urine as it whisked us to this sandy outpost,
where dry drafts scrape scalded skin, and melted laxative pills
rattle in phials, and sweat boils over chars of her hot Cheetos breath.
we stand in Auditorium now, of body heat, hair gel, uniforms so taut

they dig into our cardiac muscles. and she whispers if I want
to sleep, don't forget an alarm or I may never wake.
we take the next lap slow, stepping over splattered funnel cake
and crimson wet pavement, because trudging miles in a cramped

gymnasium is far from ideal and just as much liberating.
beads tug back her dimples and enlarge her eyes as she envelopes
me in sweaty armpits, bleeding blisters and all. she clings onto me
with thoughts I push away, and I smudge out her voice the second

she lets go, manifest that I am not forever the one
overlooked. and then the air conditioned car approaches, and I
squeeze my eyes tight, blast songs about heartache and loss,
in hopes my eyes will sprout tears like hers. they do not.

she rasps never to forget I set an alarm to begin with if I
want to wake. or the chime will blend right in with cactus skins
and I may never wake again. I tell her that sometimes you don't
feel anything until a long time after—and she yells something back,

though I'm long gone before I hear it. in another world, in another time,
this is how we go for hours on end, slogging forward side by side,
grasping each others' sweaty palms, drowning misery in our
murmurs, glazing our eyes across imagined cactus skin.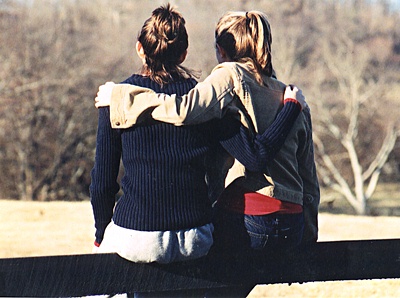 © Jaime M., Wichita Falls, TX