Meat Fest
March 28, 2014
We cluster the kitchen,
there is clanking of pans.
We prepare for the dinner,
while calling our friends.

Be here at eight,
we shout into the phone.
While making cupcakes,
and some cute little scones.

The men are out back,
at the smoker and grill.
They watch the kids play,
while the bar-b-que sauce spills.

Mashed potatoes in the oven,
covered in cheese.
The men amble in,
but they have to squeeze.

The table is filled,
with ribs, wings, and chicken.
Man if this wasn't like christmas,
I'd be a Wiccan.

The cousins pour in,
grab the cupcakes at first.
But the parents don't mind,
it isn't the worst.

This is the meat fest,
the best day this year.

We have on old clothes,
so we don't have to fear.
That we'll get mess upon,
What we happen to wear.

An old family tradition,
one just of our own.
That just happens to fall,
on no holiday known.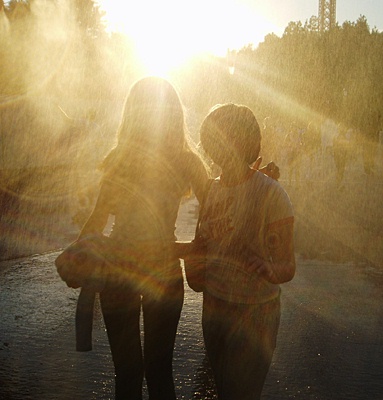 © Rebecca Y., Los Angeles, CA