Love is the One Who Kills
April 15, 2014
As the wind breathes down the icy cave,
And Autumn leaves fall to the ground,
Another mourner laments the grave,
With that inhuman crying sound,
As the roses placed so carefully,
Soon begin to wilt and crumble,
To the one who said things boastfully,
Now lies here quiet and humble,
I hear him begin to whisper to me,
Of many things so long forgotten,
Suddenly remembered in clarity,
Spewn from the depths of this icy coffin,
"As the ivy grows green on yonder hill,
And children wander through the grass,
Remember that love is the one who kills,
That it will always be so. Alas."
And to hear this cry to me once more,
It nearly brings me back again,
But then I feel my death restored,
For he had loved another friend.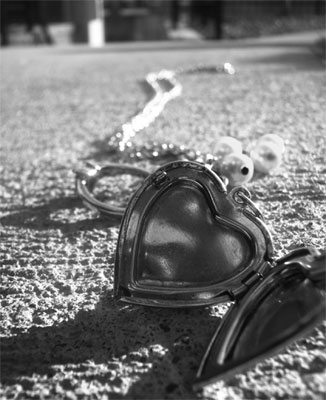 © Francesca Y., Robbinsdale, MN