The Truth
April 13, 2014
Call me a pessimist,
Because optimism never did a thing for me.
Call me a hypocrite,
And I'll admit,
I like to do what you shouldn't.

I'm not a philosopher,
So I don't invite questions.
I'm not an idealist,
So I don't expect things to go my way.

Want to know who I really am?

I'll confess I'm a breaker,
One who ignorantly (and not intentionally) shatters hearts.
I'm also a writer,
Staying up late to recreate fantasies that I know won't come true.
A seeker,
Determined to find the right path by moving one day at a time.
A reader, like you,
Who immerses herself in better worlds in hopes to escape.

Yes, I'm indecisive,
Insecure,
Hesitant.
But a dreamer nonetheless.
It's the only thing I can be,
When sharp needles puncture holes of doubt.

There's much more to me than what you see.

You can call me a liar,
But at the moment,
I only speak
The honest truth.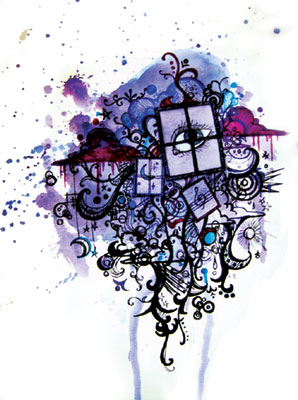 © Savannah R., Stoneville, TX