Twenty-Six
April 17, 2014
I brush the dust
off the old tools I've forgotten.
There's an old sense of lust
for the words left unwritten.
Just 26 characters,
and the infinite stories they've told.
Just curves and lines
that will be bought and sold.
But to force my own imagination
to create a form for your eyes,
to create a readable font
that's free of lies?
There's merely 26 letters
for a task so daunting,
a single alphabet
that's eager and wanting.
My tools may be rusted now,
from other's misuse,
but even I just don't know how
to properly write truth.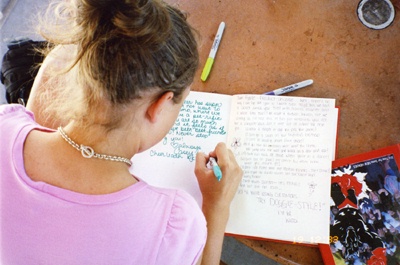 © Jessica S., Pheonix, AZ