Halfway-Girl
April 21, 2014
I reach into her brain,
climb in through the little
break on the word
"love"
and really meet her for the
first time.

She is
breaking
broken
empty in my hands
so I drop her
because those emotions
are burning my insides.

Her eyes shine
suicide
tell the countless tales
that are tattooed inside
her lips, locked underneath
her tongue, toyed with
when boys kiss her.

Skin translucent,
see the spirits ghosting
through her blood,
taking sanctuary in her heart,
killing her.
Refuge in her
head, eat her brain
and leave her as
a shell.

She is a ghost
with lungs that expand,
a shadow with aches and
pains,
a whisper who can scream
Born to a standard unreachable
to feel the pain her parents do.

There is a girl,
who I have tried to touch.
There is a girl who burned me,
liquified fire in her veins,
freezing capabilities in her
fingertips.

Here is Halfway-Girl,
born and bred to
yearn for more.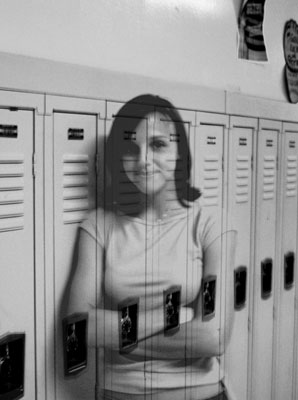 © Amy D., Troy, OH