My Friend Death
April 18, 2014
Death is an ever present shadow hanging over all of us.
Over my friends and I as we rejoice in our youth.
Over the elders as I sit at their feet and listen to their tales.
Over me while I sing in the glen.
Death comes for us all.
Death is what all creatures everywhere have in common.
Death waits patiently to take us home.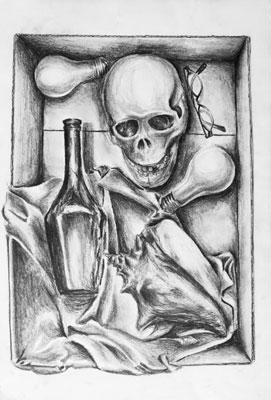 © Karen S., Norwalk, CT