Cages
April 18, 2014
I think I know how the princess locked in her tower felt now.
There's more than one kind of courage.
And from beating myself half to death against the wall of my cage I know there is more than one kind of pain.

It's much more complex than just the pain you bring upon yourself.
What about the pain of hurting your loved ones?
It hurts to see them hurt.

I think I understand why the princess didn't run away herself.
There's a fear of freedom.
A fear to fall and not grow wings.

But at the same time home is like a t-shirt you outgrew.

Like a box too small to stretch your limbs.
And yet they expect you to grow up! Ha!
How can you when you don't have room as is?

There's only one lock,
But you've tried a million keys.
Trying to find sweet release.

Soon I think you'll find,
The whole thing'll just bottom out from underneath your weight.
And at last you'll be free!
But there's that melancholy…
What will you do next?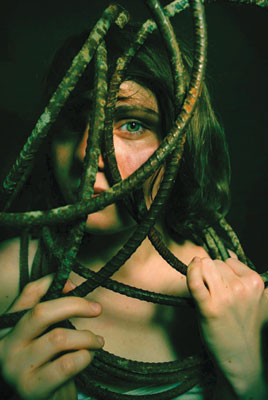 © Narongsukchai T., Sachse, TX