The Meadow's Song
April 7, 2014
Kiss my toes.
The house ends with
the grass, the wind
starts with the slam of
the backdoor.
Sunlight drips
on my skin,
liquified fire in
my veins and
I am warm for
the first time in so long.
Grass, soft like
like nothing I know
bed of barbed wire
razor toothed soul
Daisies caress me,
protect me, whisper
compliments I have never
known.
Don't fear the
corner at the end of
the hall
broken bottle walls
closing in on me
Meadow, lay down
sink into your embrace
sing to me music
music I love, the kind
I have never heard.
Send me a melody,
let the daisies harmonize
cancel out my mother's
screams.
And with my favorite
person
alive, my brother is here,
with me.
Sunlight, daisies, and my brother,
silent as always,
who will always stay in the meadow.
i know because
i buried him
there.
His blood on the backdoor,
on the broken bottle walls,
on the barbed wire bed,
in my razor toothed soul.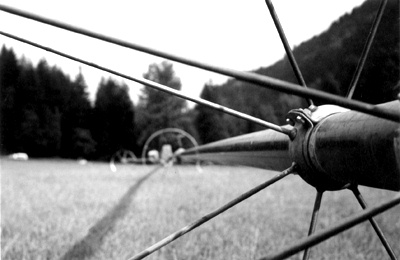 © Lydia D., Seattle, WA