When Night Decides to Speak
April 28, 2014
It would have to tell you that I'm enchanted,
that I was one the one that painted the stars into the ink-black sky,
and tore out the moon so that it bled, a chalky red hole in the heavens.

It would have to tell you that inside the cavity of my chest where my heart
used to beat is this wounded moon, gaudy and pronounced,
an ethereal display of emotion screaming in my veins
and flashing signals with the stars.

Once upon a time it would have told you, if you'd asked
there was so way into this moon of my heart,
it waned and waxed and disappeared altogether.
You can only tear it out.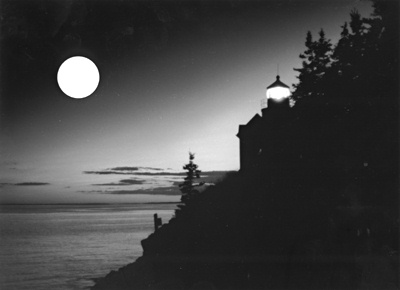 © Steve S., Marblehead, MA