Spring
MAG
December 2, 2008
I believe
That there is such a thing
As new life.
For different people
It comes in different ways.
In the new green grass
Tenderly poking its head up
After an early April downpour.
The small, unsteady legs of a newborn calf
An hour after birth
As it tries to stand for the first time.
The minute details that few notice,
Buds still green
Waving gently in the wind
One would never guess that come sunrise they will open
Slowly, subtly, but steadily.
This is the magic that is Spring.
Rising dew on a newly sewn spider web.
A butterfly lighting softly on a flower in full bloom.
In these, we come close to perfection,
As close as we will get
This side of heaven.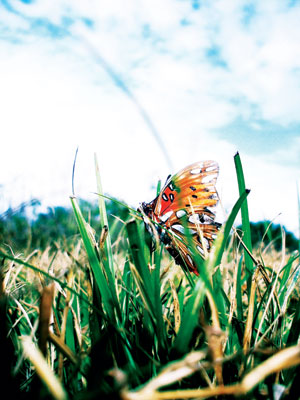 © Ashley B., North Port, FL