Forever
May 11, 2014
It has been like a needle,
probing crevices between my bones -
the kind I never knew existed,
divulging emotion and secrets
(foreign objects that poison the
bloodstream) with opprobrious
surgical precision.

It has been the haunting doctor,
assuring me my heart still exists:
it beats in my chest, visible
through that lurid mess of
torn flesh and bone.

Why are you still staring?

Forever is my shattering friend;
it breaks off pieces of my body,
while still keeping me alive.

I am Forever's sea-glass;
Forever is brackish water
selling me to the shore, shoving
salt in my wounds, breaking me further.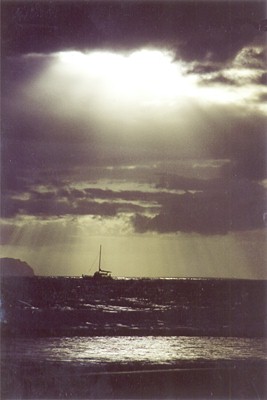 © lily H., Kekaha, HI