Not Immune
May 30, 2014
The front door closes and echoes bounce
off the empty walls stained from family photos that used to hang;
off ancient mahogany tables bare of their cozy linens;
off linoleum flooring, dusty, missing the feet that used to trot through.


I'm thirsty
but the water doesn't run;
I try the faucet anyway
out of habit, out of grief.
The air is stale and thick
as if even the oxygen particles are defeated.


My hand brushes the banister
and my eye catches the pink slip.
It's a virus
invading, attacking;
forcing the life out of something once so sturdy and strong.
I guess our immune system wasn't ready.


Emptiness seeps from every room;
it's a carcass with an address.
And it's finally time I leave this corpse.


Standing tall,
I turn the icy handle.
As the door tremors closed behind,
I hear the echoes bounce again
trapped inside.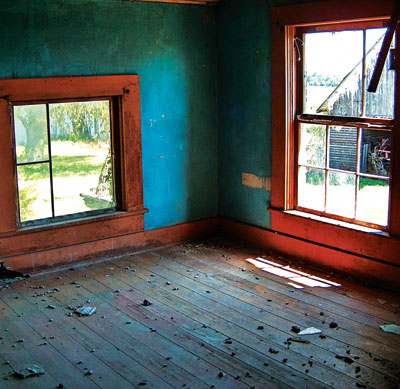 © Sean C., Princeton, IL