Love Committed Suicide
MAG
June 6, 2014
Love committed suicide in the streets that night.
The opium lamplights grew dim on the scene.
The police came, reports were filed, the doctors
Searched for a cause of death as if there was
Some damnable way of resurrecting it, as if dead
Was not actually dead but rather sleeping. As if
If they actually knew what the problem was, they
Could save it. But love committed suicide in the streets.
It could not and would not be saved. So the funeral came.
Its patrons attended, mostly teenagers, divorcees, widows
And other lost souls. Love was buried with its correspondences
Beneath its elbow. The eulogy was garbage, much like the
Explanation they tried to give as to why anyone would
Do such a wicked thing to the ground in which it now arrived.
The spades looked like metal hearts and the hearts that ceased
Beating at the sound of the spades began to rust into nothing.
The stone upon which its name was carved was put into place
And the priest swore love off and the congregation shuffled away,
Trying to find love even though it was gone. They searched
Cafés, Bars, Parks, Clubs, Strangers' Beds and Libraries.
They never really found what they were looking for.
They could only look through ancient photo albums and
Call love's disconnected number late at night,
Drunk and praying to God that someday someone would
Be on the other end of the line.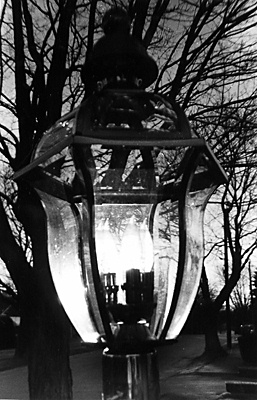 © Jimmy B., Marblehead, MA