This Is Where I Stand
June 10, 2014
If the tip breaks from the pencil,
There's tension in my chest
Because I drench paper with spirit,
And my heart's address.
I'm the president of my mind,
And the queen of my heart
So I can announce where to stop,
And declare where to start.
Since my head is a battlefield
Pounding with mistrust,
And my face is a novel
with years of gathered dust,
Real love may not follow me
Through and through,
But my words are my temple
So only they will do.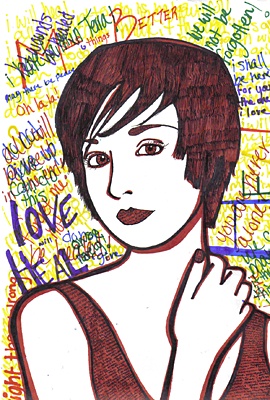 © Sara D., Aiken, SC