The Enemy Inside
June 16, 2014
The boy witty, full of life and charming you see. 

Theres a fault however, that he's keeping from me. 

I'd never have known the reality, of the secret he hides. 

Everything is him, apart for his eyes. 

Dark brown almost black, overtaking his soul. 

He whispers into me, "I want you to know." 

It's utterly shocking I'm taken aback, I start screaming "No I can't listen to that." 

The secret you see is of his health. 

Of everything in the world, I want to hear something else. 

His life fading away in a matter of days.

Predetermined war in his blood. 

The enemy ruthless in horrible ways. 

I hoped for another way, to keep him with me.

But I stopped believing in fairytales, years ago you see. 

Hoping he'd get better, and live on with age. 

Lowered into the void below.

It looks so far down, who knows where it goes. 

They ask me to speak, I've lost my strength for this day. 

I manage five words. 

"I wish he had stayed."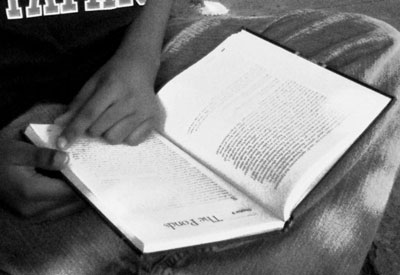 © Allan L., Plano, TX