The Bullets Being Fired Inside
June 16, 2014
As a soldier, she troops on
Despite the icy bullets piercing her
As they are shot from the ominous sky.
They blind her vision and invite a shock
To jilt her awake though to no avail
Because as much as she wishes,
It's not just a nightmare.

Tall green shadows lurch into her path,
Trying to entangle her in a snare of vines,
Trying to entrap her in the pits of the evergreens,
Mother Nature's very own depths of hell.
Everywhere an unending shadow
Presses in from all sides,
And every step forward feels like
A sinking step into a drowning quicksand—
Hopeless and maddening no matter
How she struggles to be free.

A mere part of a military machine,
Just another cog that systematically rotates,
The soldier dehumanizes herself further
To feel and be an unthinking automaton
So she forgets about the weight of the body
She carries on her bent back.

Barely breathing with a faint heartbeat,
Her comrade feels his own emptiness
In the caverns where a beating heart
Used to pound to the rhythm of life.

She forgets how he reached for his gun
To escape the war that surrounded them,
How her own heart stopped for a second,
How she smacked the weapon out of his trembling hands,
And pinned him down to the damp ground,
About to yell and scream and cry
Until she noticed that
In his eyes was
Nothing.

As she pushed aside the scratching limbs
Of the demons trying to confine her
And feed on the remainders of their souls,
The soldier forgot and forgot,
Only remembering to forget and
Only remembering to wear
Her thick armor of composure
For it was the only thing
That could deflect the
Bullets being fired inside.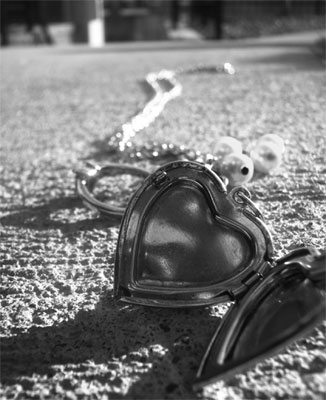 © Francesca Y., Robbinsdale, MN